Can a nutrition label change our eating habits?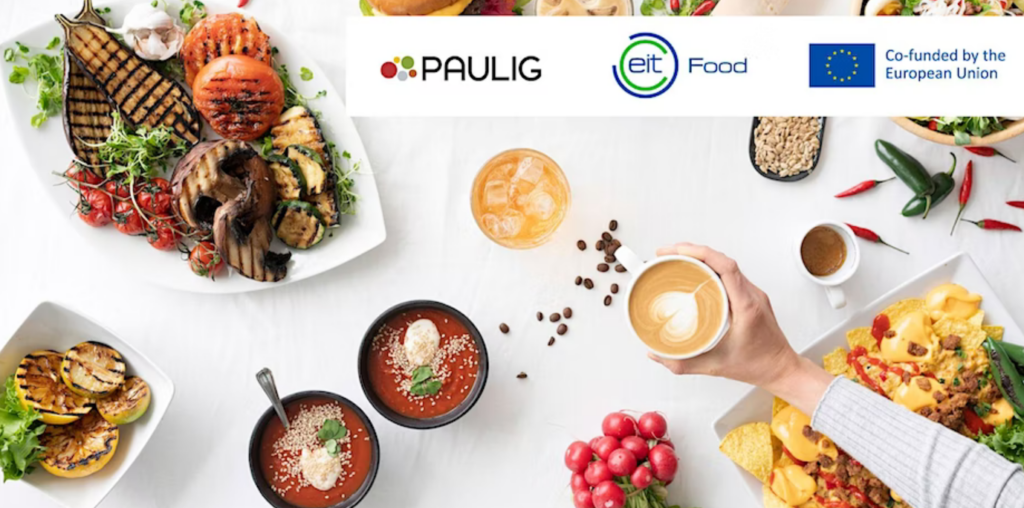 Date and time: Mon, 24 October 2022, 14:00 – 15:00
This event is arranged by EIT Food, Europe's leading food innovation initiative, and Paulig, an international food and beverage company.
As part of the European Commission's strategy for a sustainable food system, a legislative proposal of a harmonized, mandatory, front-of-pack nutrition label is waiting around the corner – to help consumers make healthier food choices.
Healthier foods are integral parts of our health, in like manner nutrition and human health are integral parts of a sustainable food system. The public health burden of diet-related diseases, such as heart disease, diabetes, and cancer, is high and a change in dietary habits is needed. But the choice of healthy food does not come easy.
What features of a front-of-pack nutrition label is important to consider and what implications does it have for consumers and companies? And how can companies pave the way and use the proposal of a harmonized front-of-pack nutrition label in best possible way?
Join our online discussion where decision makers, researchers and experts from the food and beverage industry share their knowledge, experience and expectations around front-of-pack nutrition labels and the way forward.
Program
Moderator: Susan Cloran, Senior Vice President, Eat Well Global
Introduction by hosts (5 min)
Paulig by Rolf Ladau, Chief Executive Officer, Paulig
EIT Food by Marja-Liisa Meurice, Director EIT Food North-East
Opening words (5 min)
Sabine Pelsser, Head of Unit of SANTE.A1 Antimicrobial resistance, Human nutrition, European Commission
Cases from the industry (10 min)
Unilever by Els de Groene, PhD, Global Head Diet & Health Advocacy
Paulig by Karin Jonsson, PhD, Sustainability Program Manager, Nutrition & Food Health
Panel discussion (30 min)
Emma Calvert, Senior Food Policy Officer, BEUC
Herbert Smorenburg, Managing Director, Choices Programme
Bettina Julin, PhD Nutritionist, Department of Sustainable Diets, the Swedish Food Agency
Kaisa Lipponen, Senior Vice President Communications & Sustainability, Paulig
Nikhil Gokani, PhD, Lecturer in Consumer Protection and Public Health Law, University of Essex
Questions from the audience (10 min)
Closing words
.